F-35 Will Get New Radar Under Massive Upgrade Initiative
The new AN/APG-85 advanced active electronically scanned array radar will be compatible with all variants of the new Block 4 F-35s.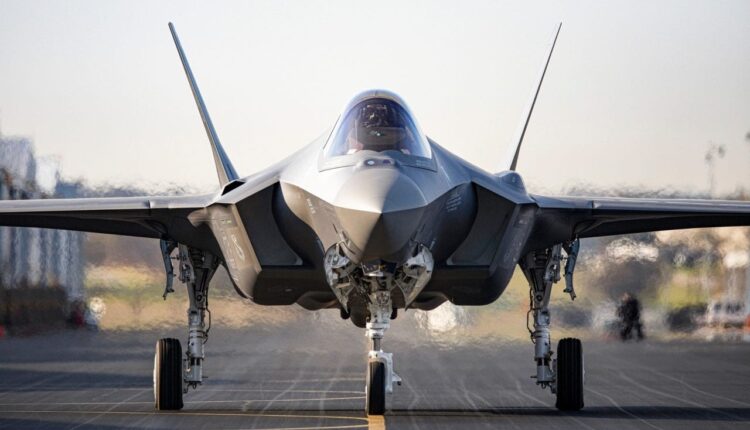 (DEFENCE SECURITY ASIA) — After a mysterious radar designation emerged online in news stories about the F-35 Lightning II program, the internet quickly began debating whether it was a typo or a new capability altogether.
Now, The War Zone has official confirmation that the fifth-generation stealth fighter will, in fact, be getting a new radar designated as the AN/APG-85. 
One of the first mentions of the AN/APG-85 appeared in a Defense News article published in April of last year. Reporter Stephen Losey noted that $921 million had been added to the U.S. Air Force's wishlist for Fiscal Year 2023 (FY2023) to procure seven more "Block 4 F-35As with the APG-85 radar from Lot 17."
Then, in a separate article authored last December, Losey wrote of the radar again in the same context. The references were later highlighted and questioned by the @MIL_STD Twitter account.
The War Zone reached out to both the F-35 Joint Program Office (JPO) and Lockheed Martin, for any information about this puzzling new designation. While we're still waiting to hear back from Lockheed Martin, the JPO did respond and offered what they could without revealing classified details.
"The U.S. Air Force, Navy, and Marine Corps are jointly developing and integrating an advanced radar for the F-35 Lightning II, which is capable of defeating current and projected adversarial air and surface threats," said the F-35 JPO. "This advanced radar will be compatible with all variants of the F-35 aircraft."
To clarify whether this meant that all F-35 A/B/C variants from all blocks would be compatible with the new radar, or if only Block 4 A/B/C variants would be, The War Zone followed up with the JPO. Their response explained that the AN/APG-85 is currently slated to be installed only on all Block 4 A/B/C jets.
This would also line up with Air Force FY2023 unfunded priority list presentation slides, cited by @MIL_STD on Twitter as well, that make note of the radar along with the same aforementioned Block 4 F-35 procurement effort.
The F-35's existing AN/APG-81 is produced by Northrop Grumman, and the company was awarded the contract to build it in 2001. AN/APG-81 is a solid-state active electronically scanned array (AESA) that succeeded the F-22's AN/APG-77, and according to the Northrop Grumman site, "over 3,000 AN/APG-81 AESA radars are expected to be ordered for the F-35, with production to run beyond 2035 including large quantities of international orders."  
Along with what we now know to be its new AN/APG-85 radar, all three F-35 A/B/C variants will be undergoing a massive modernization effort over the next few years.
Known as Block 4 upgrades, some of these improvements remain classified but others are at the very least known to include a major upgrade to the jet's Distributed Aperture System (DAS) and Electro-Optical Targeting System (EOTS), the integration of a host of new weapons like the GBU-53/B StormBreaker precision-guided bomb, and major enhancements to the aircraft's electronic warfare suite. These are just some of the updates that are known about, as tweaks to the airframe and stealth coatings are also possible. 
On top of that, before all of these changes can be made, the F-35's core processor, memory unit, and panoramic cockpit display system must be revamped. The Defense Department is calling this effort Technology Refresh 3 (TR-3), and it essentially seeks to upgrade the jet's current computing system, TR-2, with one more capable of handling all of the new hardware and software that will be integrated under Block 4. 
In all, Block 4 will introduce dozens of new upgrades for the F-35 that combine to make a far more capable and sustainable aircraft than what is flying today, and now we know the AN/APG-85 will be a critical component of this evolution, too. — The War Zone