CTRM'S RM3.4 Bln Contract Awards To Propel Malaysia Aerospace Industry's
The positive momentum of the aerospace industry showed that Malaysia is on the right track to achieve its 12th Malaysia Plan aerospace target of securing RM30 billion revenue with 30,000 jobs opportunities by the year 2025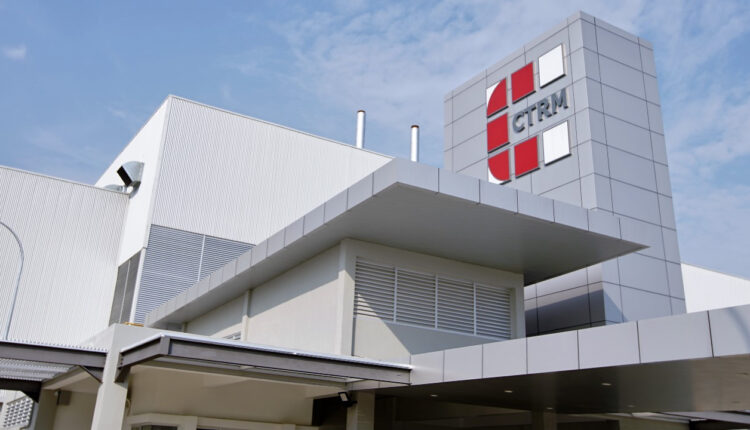 (DEFENCE SECURITY ASIA) — The positive momentum of the aerospace industry showed that Malaysia is on the right track to achieve its 12th Malaysia Plan aerospace target of securing RM30 billion revenue with 30,000 jobs opportunities by the year 2025, said Investment, Trade and Industry Minister Senator Tengku Datuk Seri Utama Zafrul Abdul Aziz.
"CTRM (Composite Technology Research Malaysia) has worked strategically over the years to be regarded as one of Airbus's top five global suppliers for composite aerostructure. This proves not only that MITI's policy on the aerospace industry development is being executed well, but also Malaysia's aerospace industry's capability to maintain the highest quality standards imposed by the aircraft Original Equipment Manufacturers (OEMs)."
"Extension of existing contracts is also reflective of Malaysia's effective policies in retaining foreign investments in this country, which bodes well for the creation of high-paying jobs and empowerment of SMEs in the domestic supply chain," he said in a statement issued by the ministry after visiting the CTRM plant in Batu Berendam, today.
He said, in short, the country have all the right enablers to become a global champion in the aerospace industry and it is crucial for us to further enhance our supply chain to become a one stop solution provider for our global clients.
 The contract extension sealed in November 2022 will see a production rate increase from 60 to a new benchmark of 75 aircraft sets per month by 2024/25.
 These latest developments will also benefit the domestic supply chain with 25 percent target increase in domestic purchase or RM16 million per year recurring purchase and the hiring of new technical talents which is expected to grow at 24 percent over the period 2023 to 2024.
During the visit, Tengku Zafrul also officiated CTRM's new production facility called 'Building 6' to produce components under the new contract.
The RM159-million facility is fully equipped with high technology machinery and equipment, facilitated by the National Aerospace Industry Corporation Malaysia (NAICO Malaysia) and Malaysian Industrial Development Finance (MIDF).
 "The recent achievements of Malaysia aerospace manufacturers are also backed by the government's strong support for the industry's growth as outlined by the New Investment Policy (NIP)," he said.
To further support the aerospace industry, the newly established agency, NAICO Malaysia will ensure cohesion and coordination of initiatives implemented under the Malaysia Aerospace Industry Blueprint 2030 and the Aerospace Industry Framework of the 12th Malaysia Plan said, Tengku Zafrul added.
 Thus far, CTRM has been an important Tier-2 supplier for Airbus and Boeing in the region, producing wing and fan cowl composite aircraft parts for A320, A350, A380, A400M, B737, B767, B787 aircrafts, amongst others.
 The A320/21 single aisle aircraft project was first awarded to CTRM in 2001 and has since been one of CTRM's main sources of revenue with a total of 10,000 aircraft sets delivered to the customer to-date.
Currently, 84% of CTRM's revenue is contributed by Airbus, and 11 percent by Boeing.  — DSA